Here is my latest Scoot build.. Started out as a stock 2012 Tao Tao Palidin 150cc.
i removed the 150cc setup ... Then after some cutting/welding to modify rear of frame and making new motor mounts here's the new Set-up..
Lowered 3" then Stretched 6" and installed a Water-cooled 257cc engine out of a Aeolus 260 scoot..
also powder coated wheels Gloss black and installed new 140/70/12 pilot power rear tire..
plus made and Ceramic coated my own exhaust..
Still have some minor wiring to fix for headlights.
Runs and rides great .. First little speed test had it up to 85mph and let off..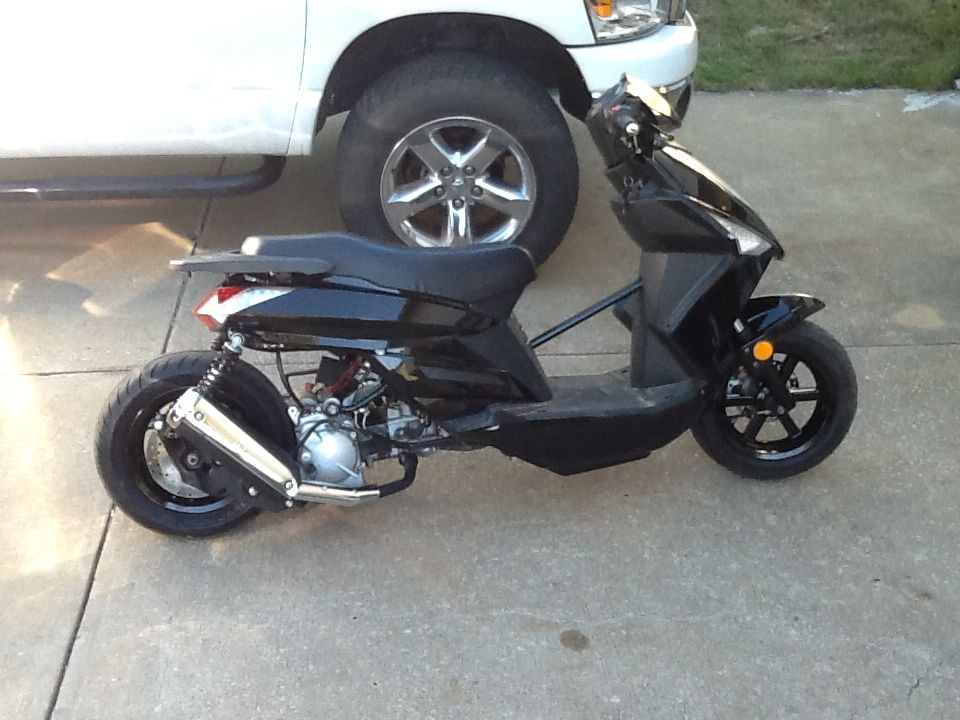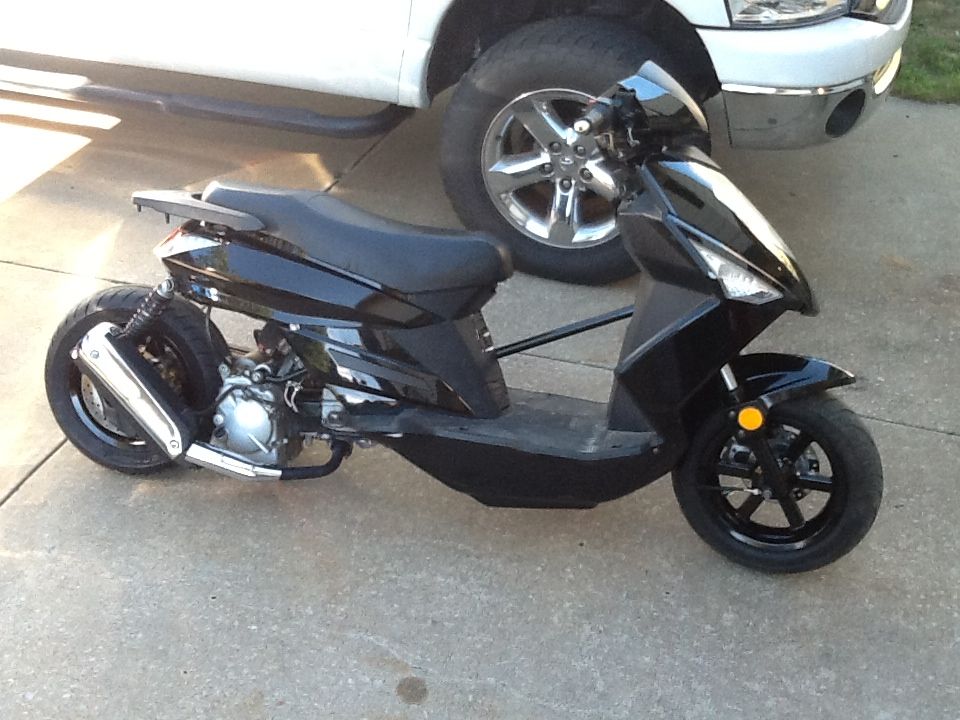 [/img]