Trying something different and going from 103cc,s to 95cc,s.
103 54mm cylinder.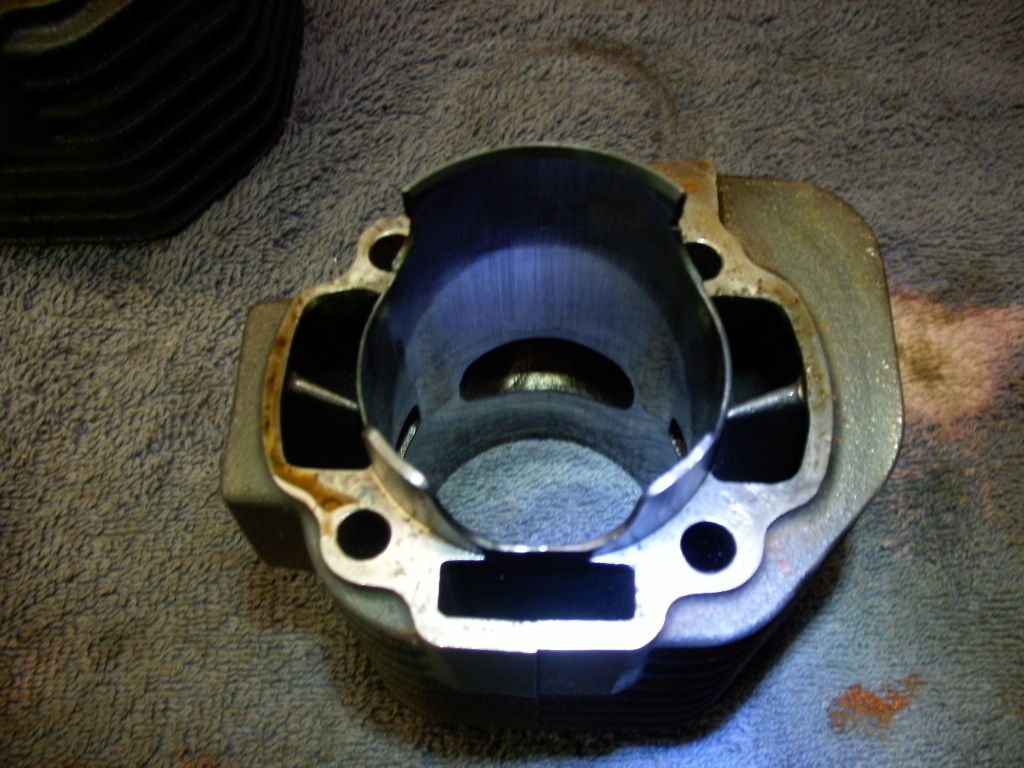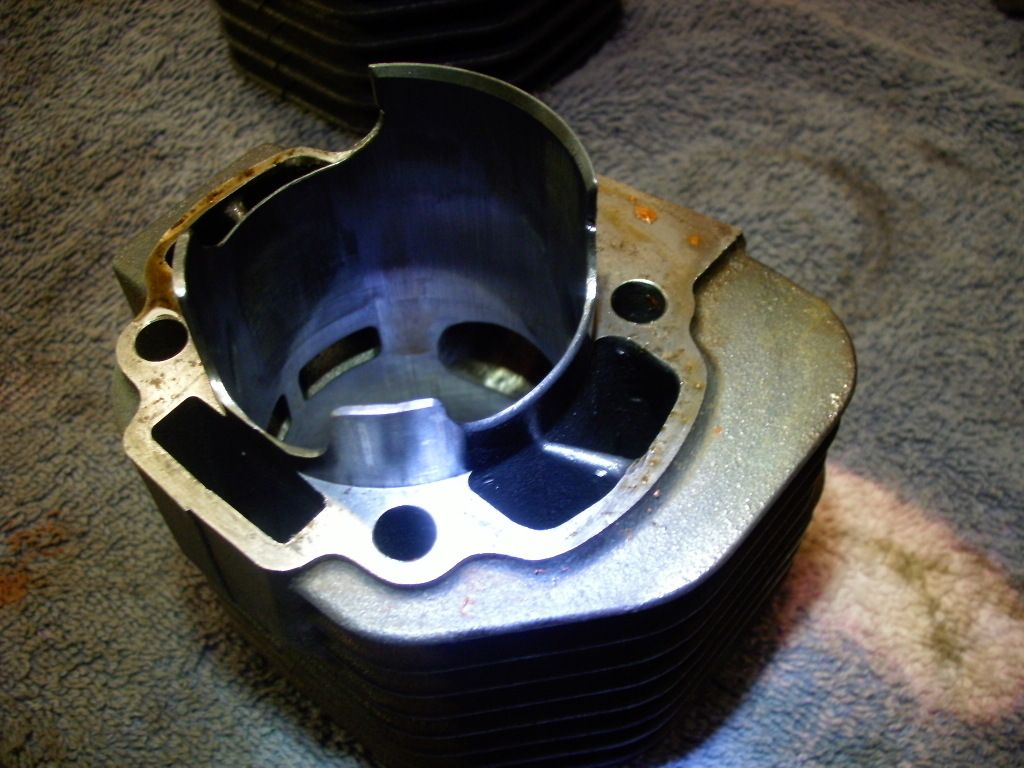 54mm head. (leaking again)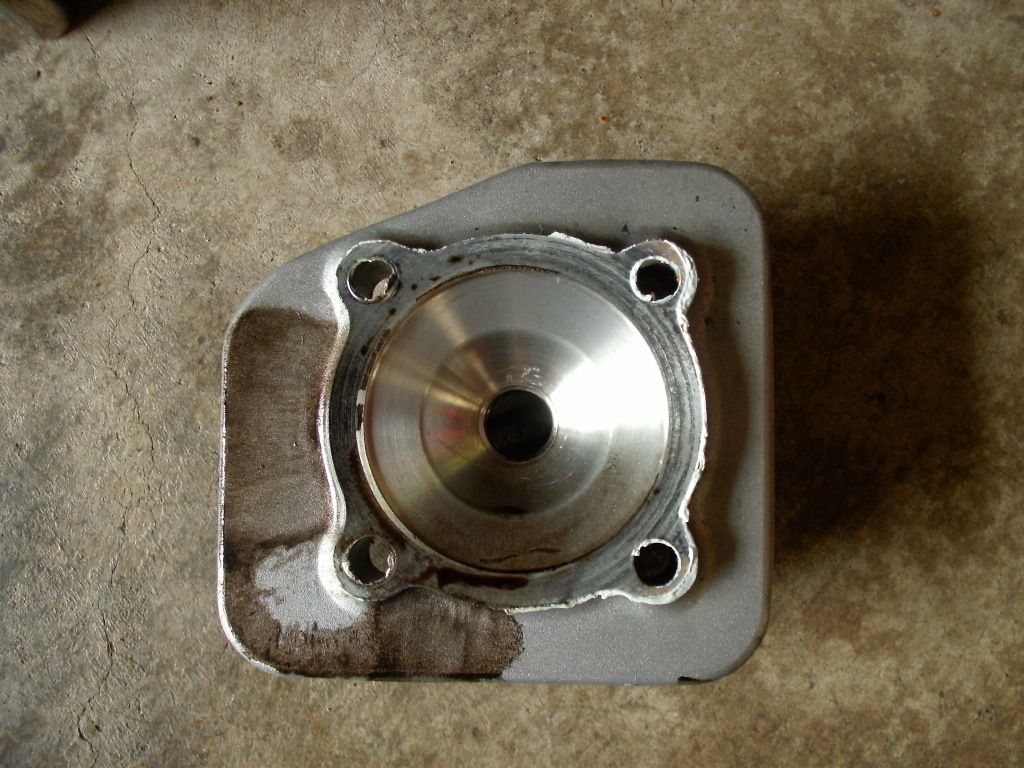 54 (right)next to 52(left)
52 has a baby step. This will help it center and seal ;D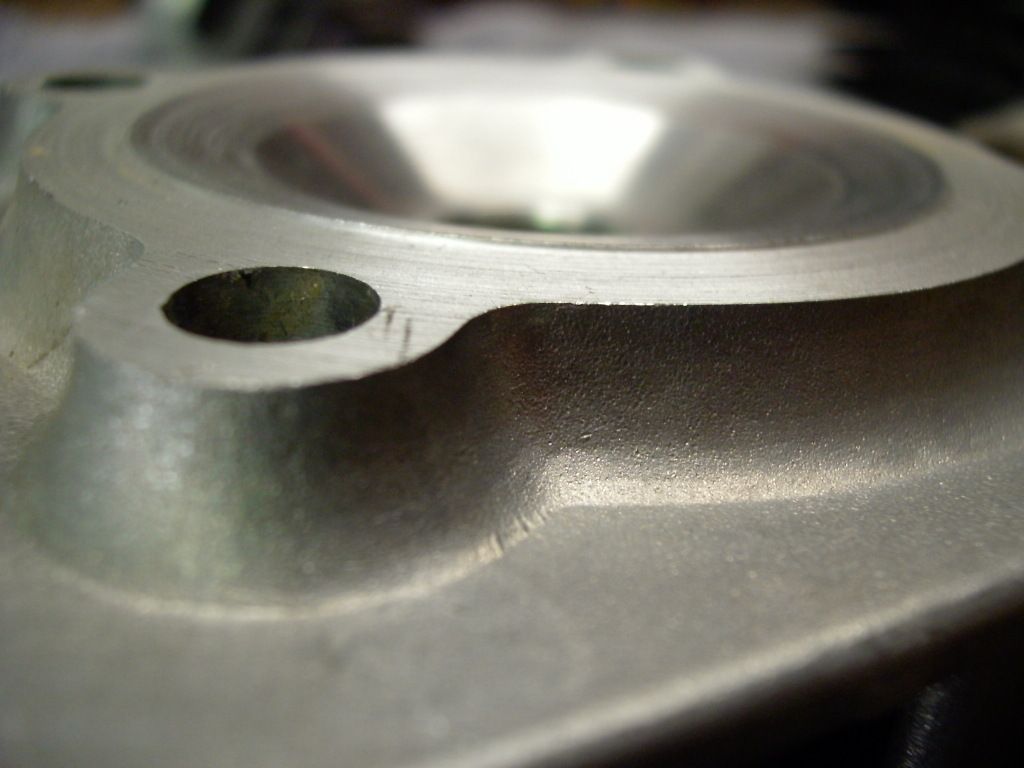 54mm piston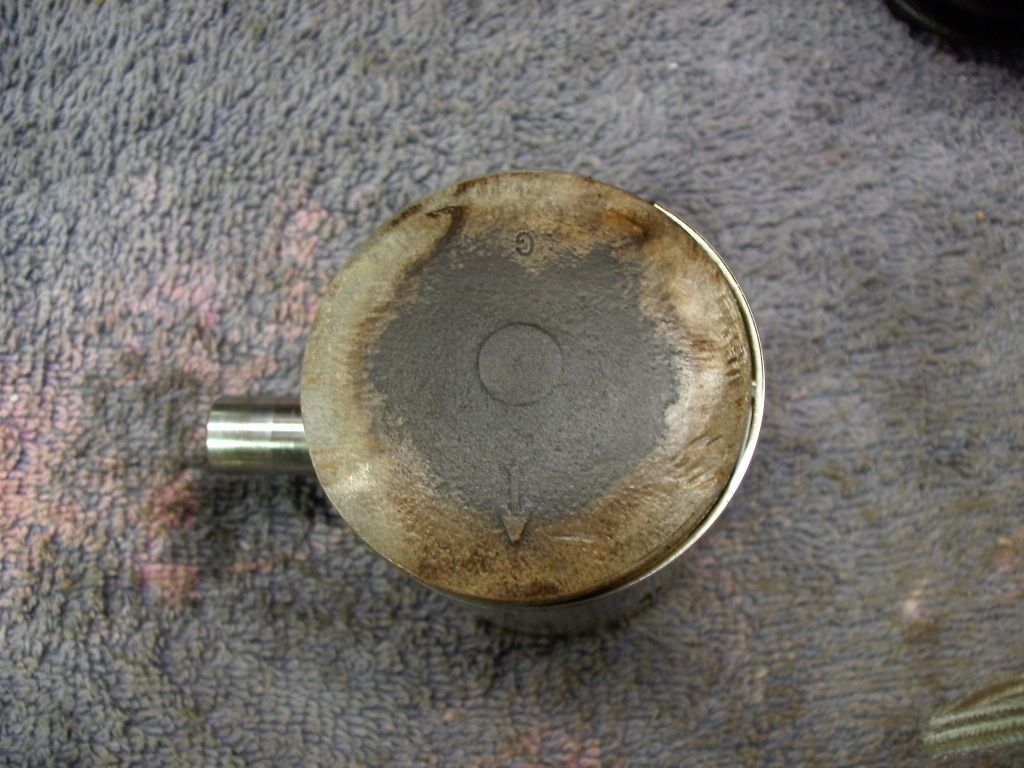 Still looks good and ran great with one ring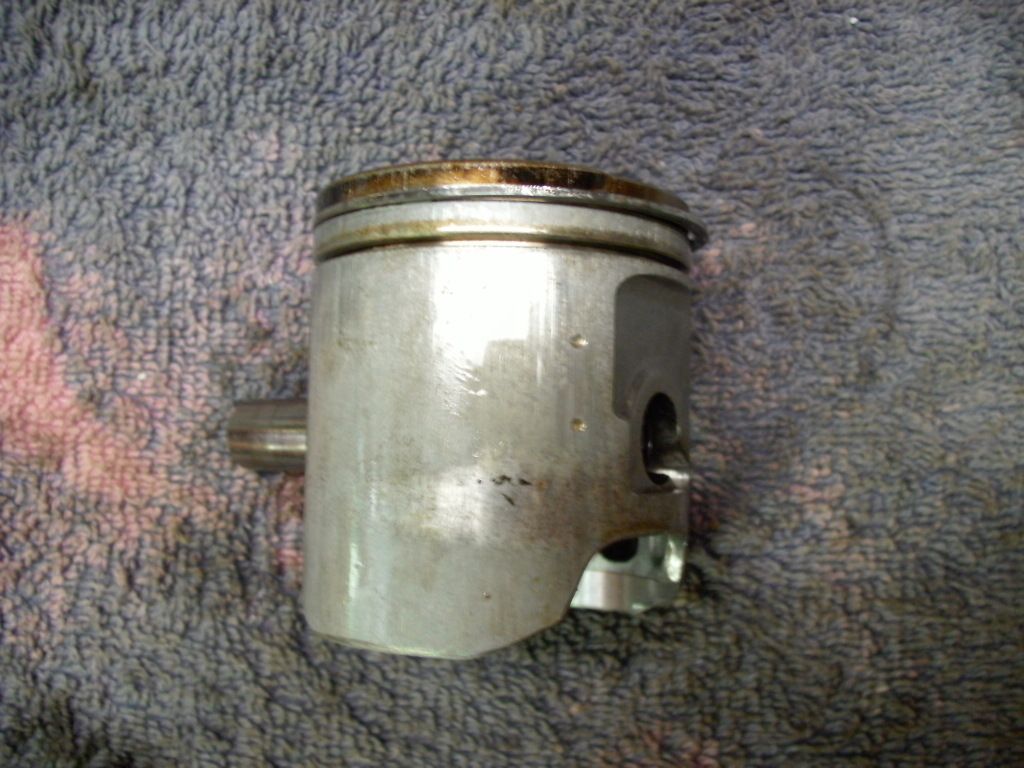 New idea.. 52mm cylinder with metal removed in certain spots and places thanks to a well respected member

Its not quite ready yet in these 2 pics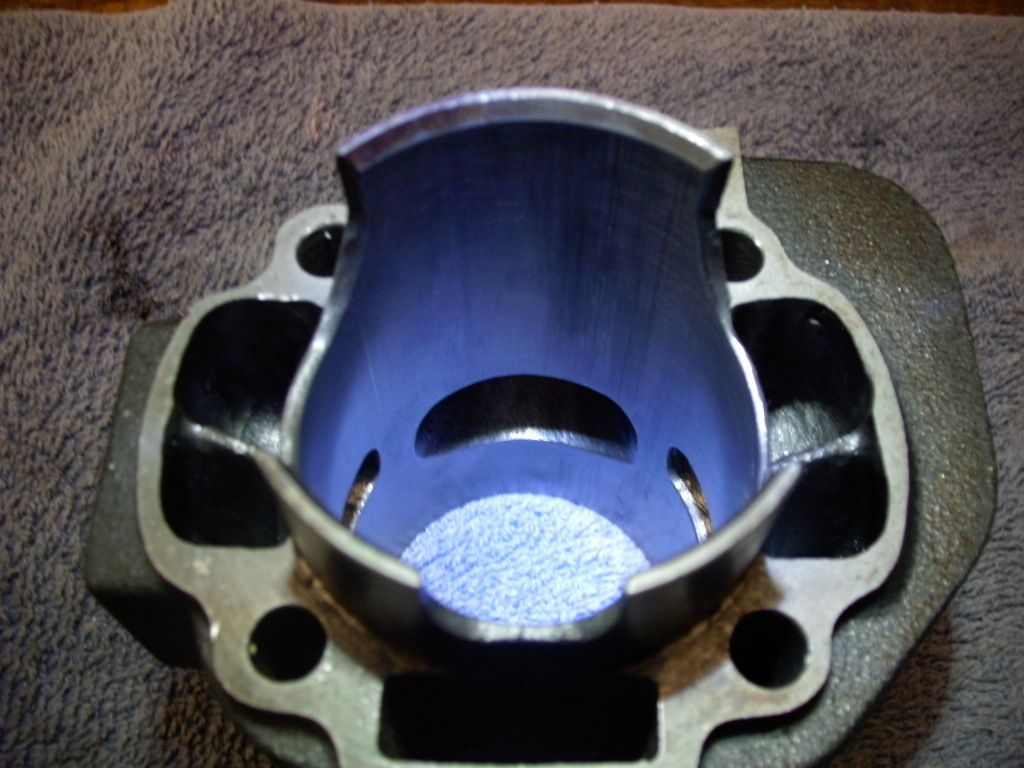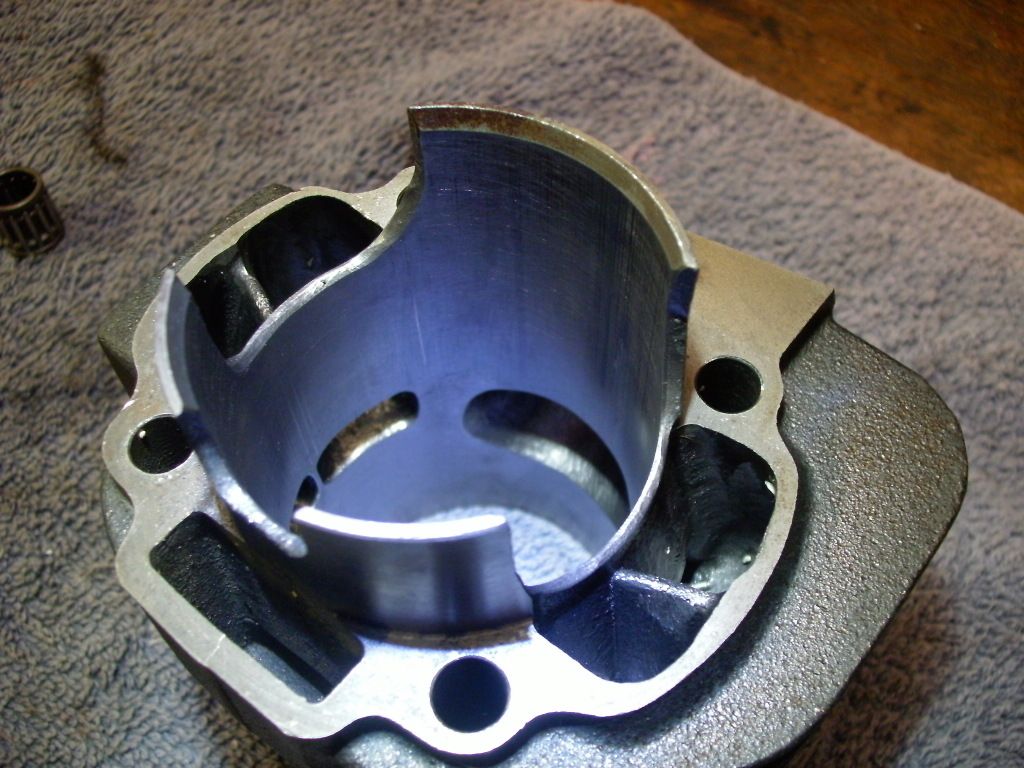 Cut the piston for better trans flow.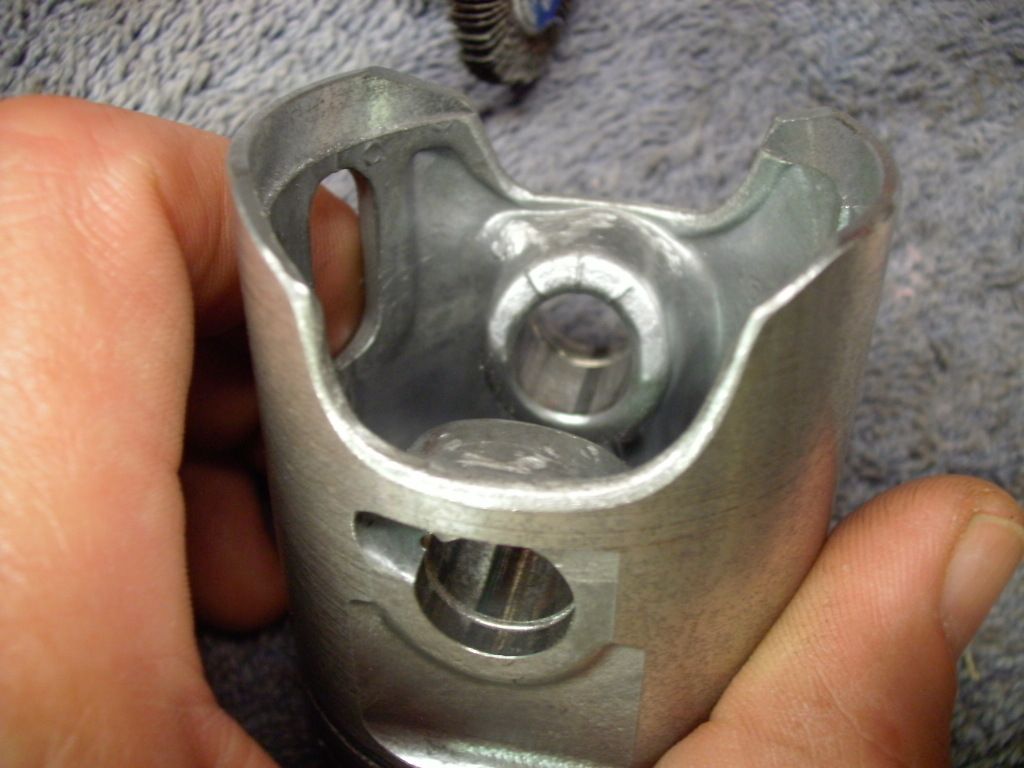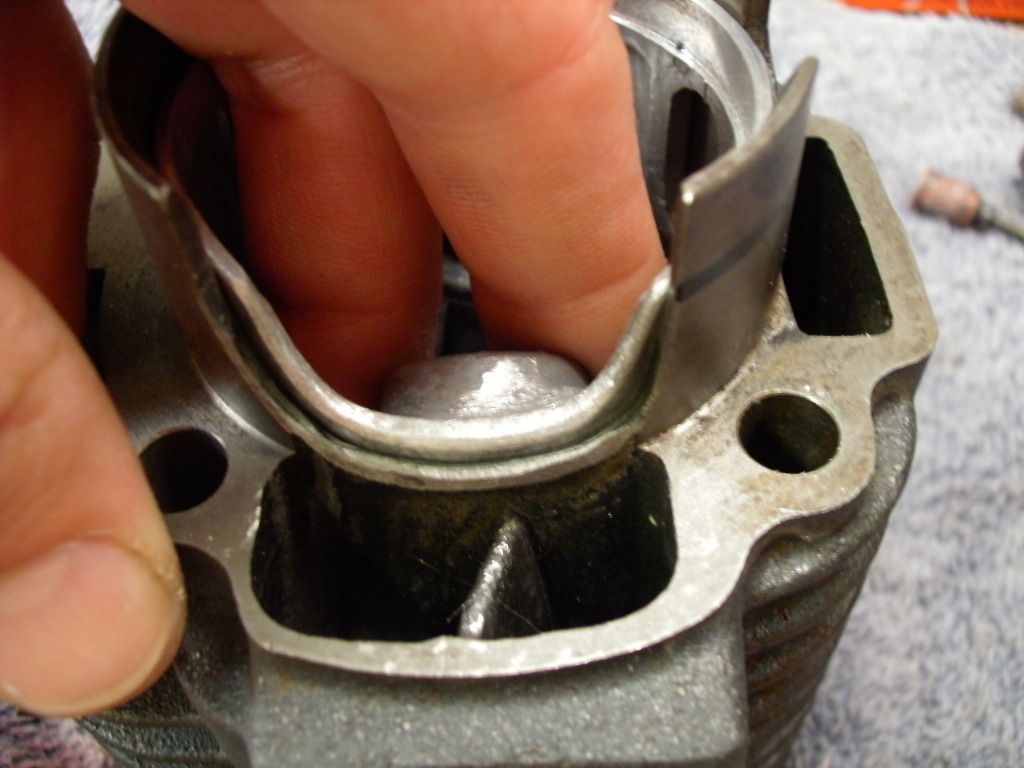 Got rid of the ex arrow and such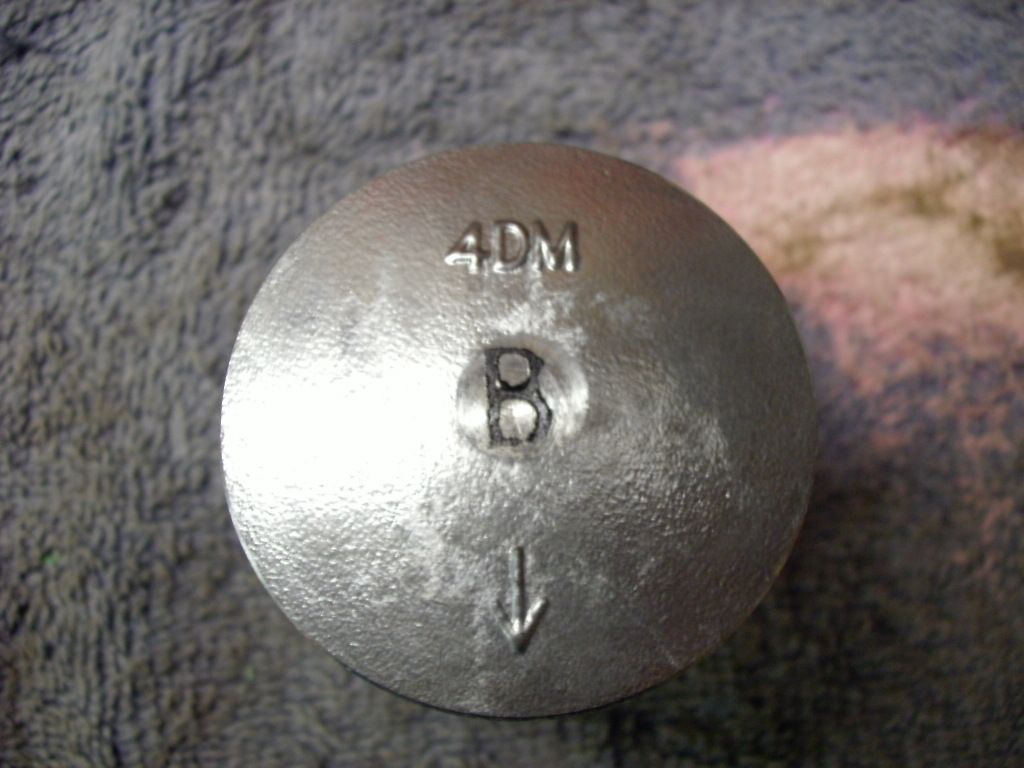 had to shorten the skirt and open it up for better trans flow.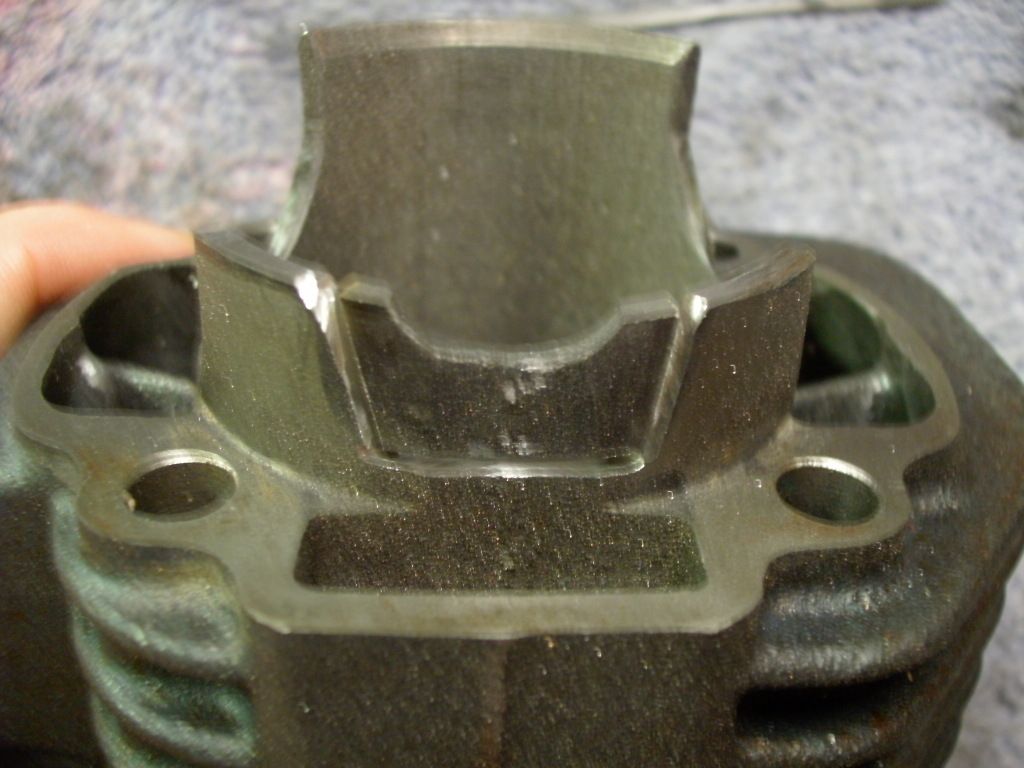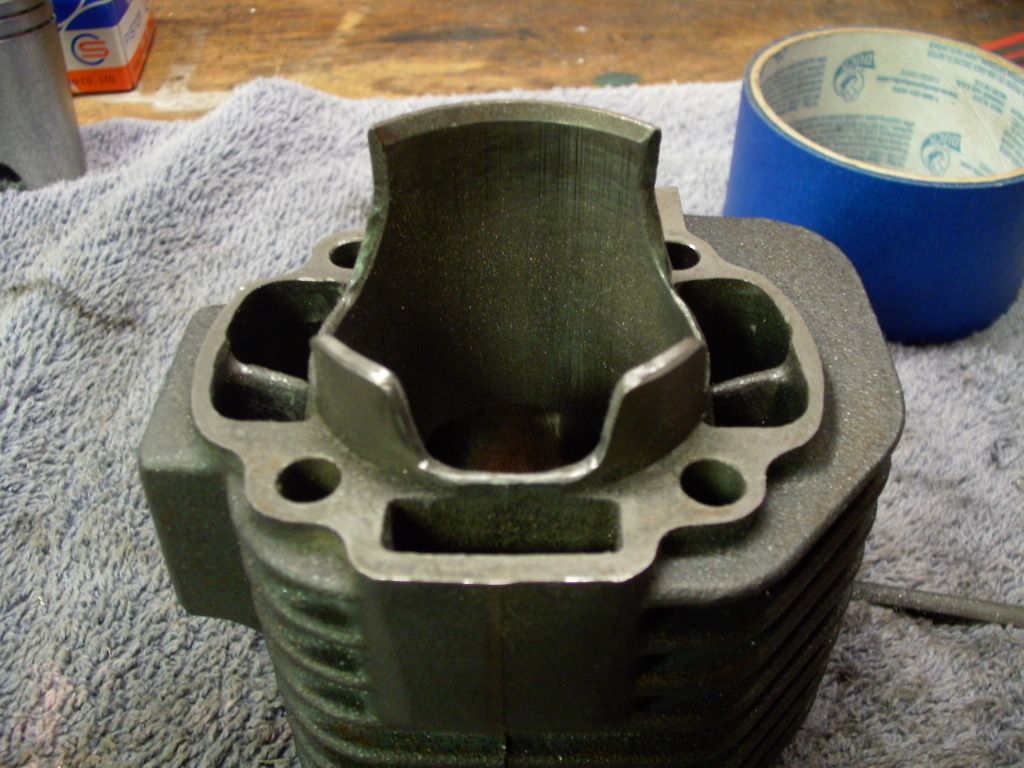 Cut and matched base gaskets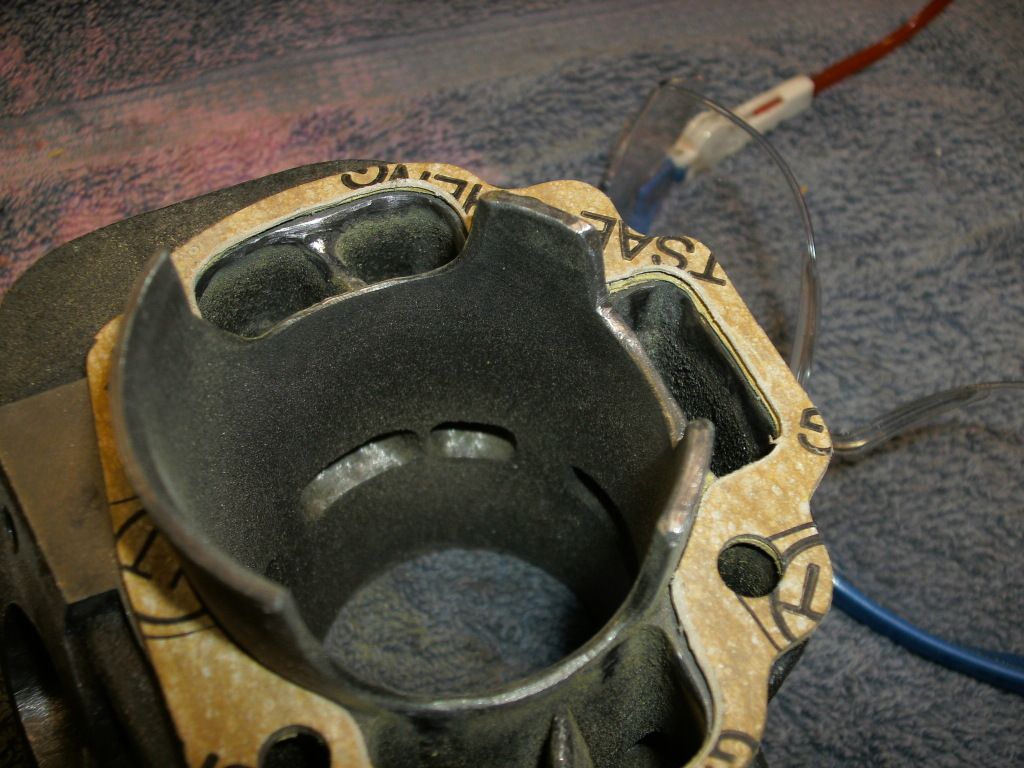 After matching the cylinder i checked the case. Not off as much as i expected. Im not splitting the cases for that!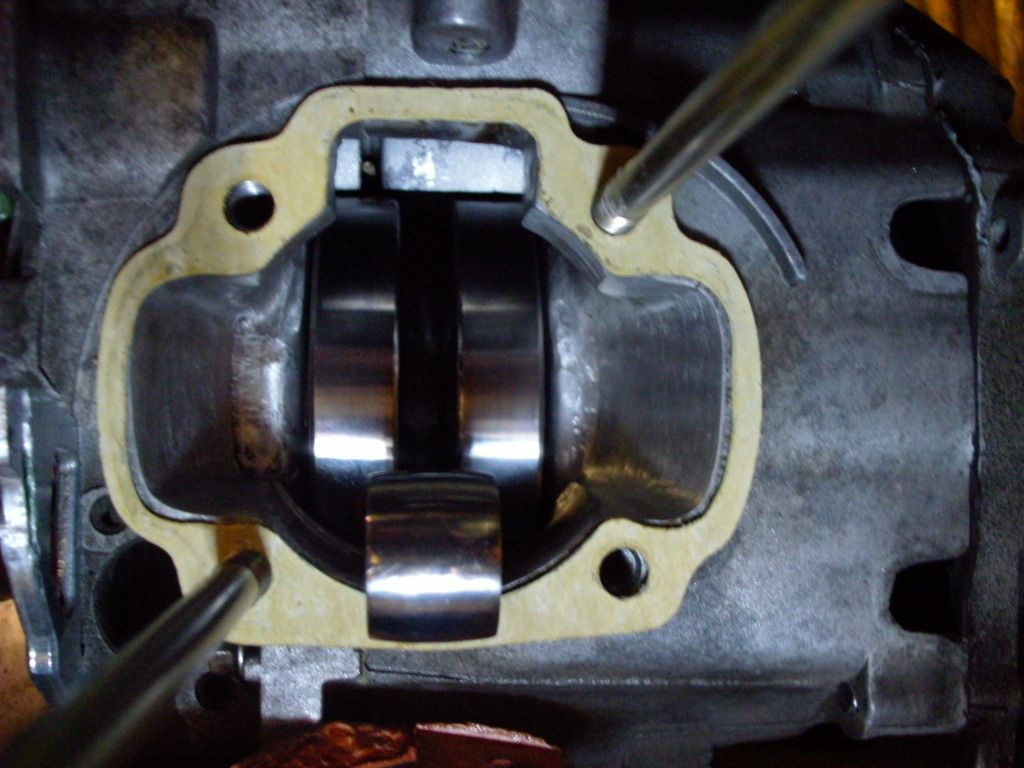 After that i decided to give it a good bath.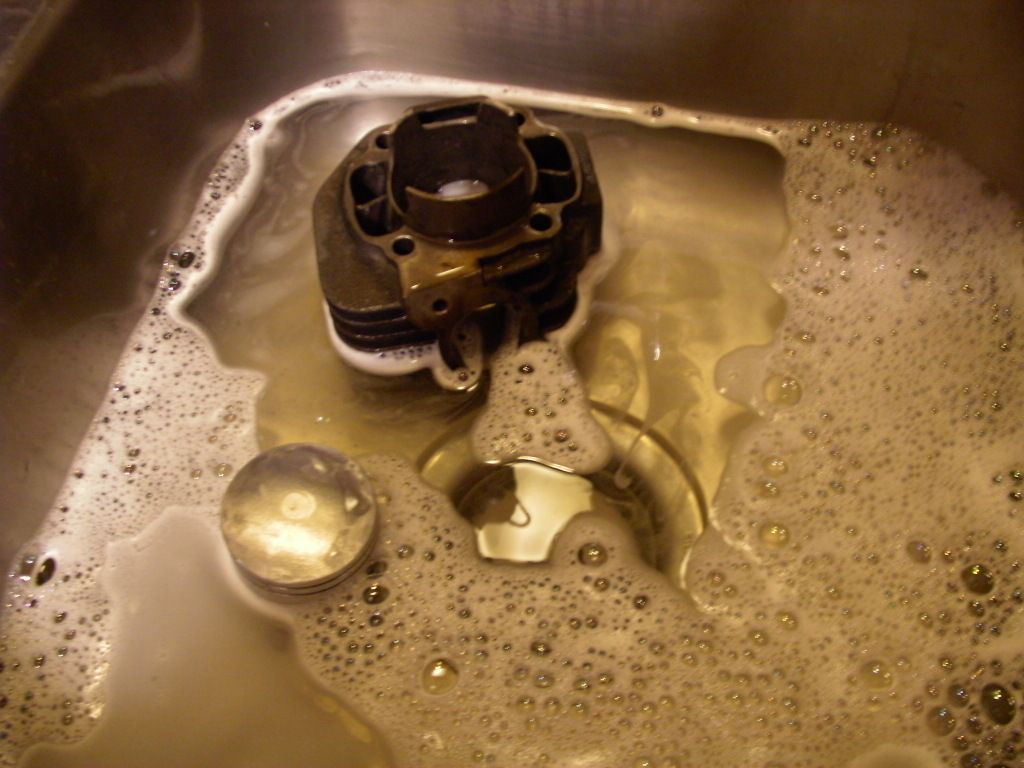 Thats all for tonight. Night, night Skeedr. See ya in the morning