With the kind help and support of my good friend Jon Mathison I got a new crankshaft, cylinder, head and torque controller to built a new 103 c.c. engine for my Triton, my intention is to built a faster engine for it, I will use the rest of the parts I already have in my actual engine, then the set-up will be:
Chameleon Big Bore 54 m.m. (tuned)
Moon Full Circle Crankshaft, 45 m.m.
SKF Ceramic main bearings
KOSO 30 m.m. carburetor
Custom made manifold
K&N air filter
Nology Hot wire
Nology Hot coil
HPI two curve ignition with light coils
Tassinari Vforce3 reed cage
Denso Iridium spark plug
Malossi boost bottle
Malossi Multivar varietor
Polini rollers
Polini Kevlar belt
Malossi Delta clutch
Malossi clutch bell
Malossi yellow contra spring
Chameleon torque controller
Malossi torque driver
Polini Primary Gears
Polini Secondary Gears
At this point i don't know if the exhaust is going to be a Chameleon, a Windjammer or my actual Yasuni, once I get my straight hand piece for the moto-tool I will start the process of cylinder tuning.
here some pics of the nice parts:
The torque controller: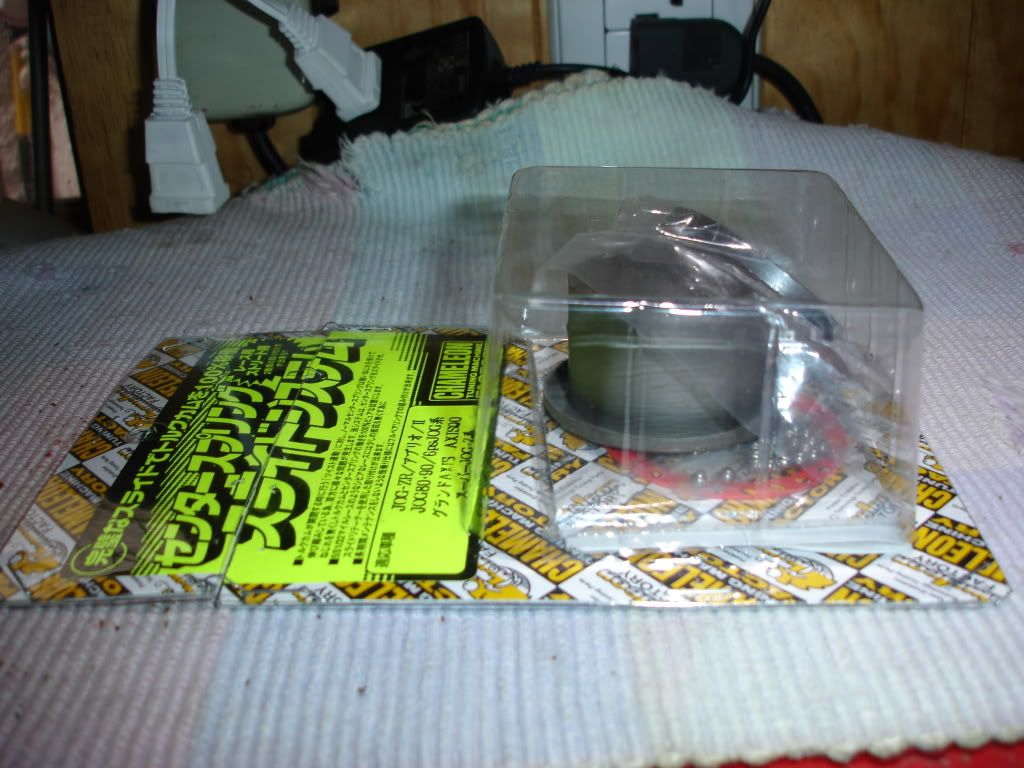 The crankshaft: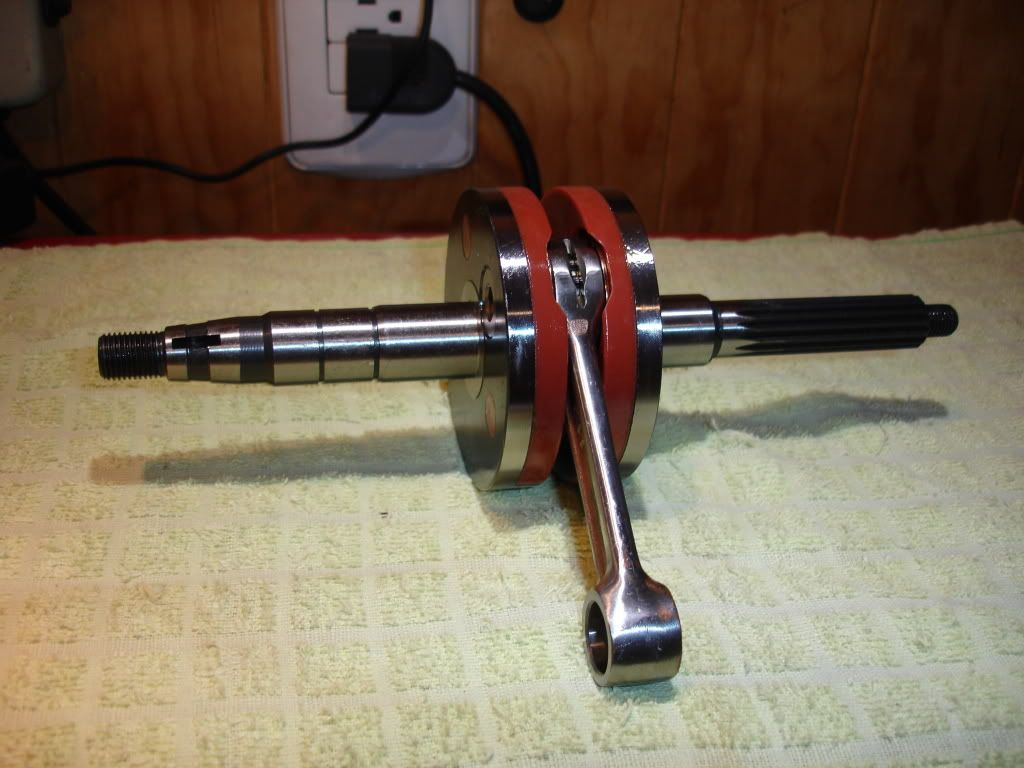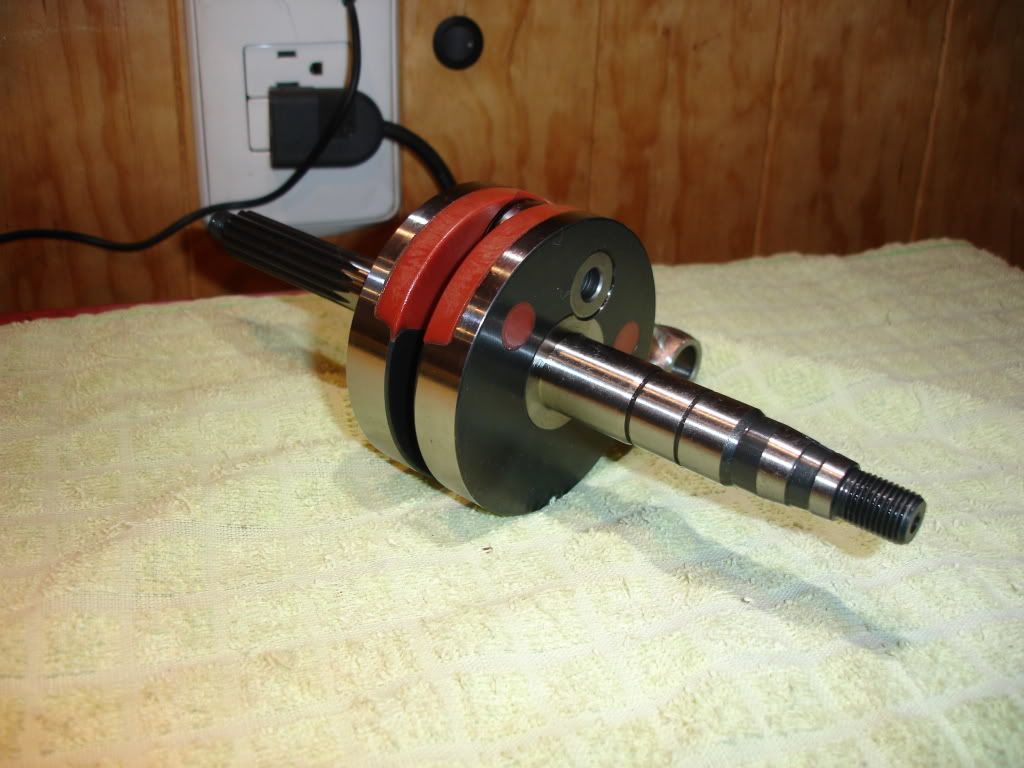 The Cylinder & Head:
Different views from the Head: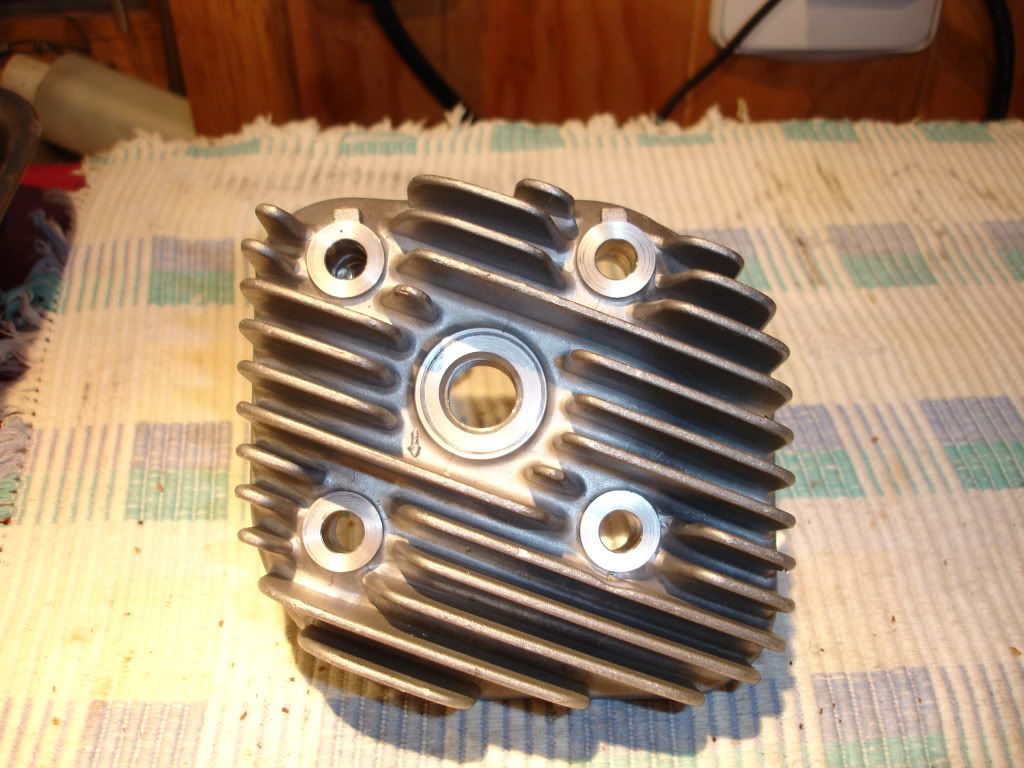 The cylinder: Pay attention to the ports...they are small andnot very good shaped, stay tuned and will see the difference when finished: